On March 28th, the 10th China Guangzhou Custom Home Furnishing Exhibition, which attracted much attention, came to a successful conclusion. Jedver brought the fourth generation of the whole house intelligent lighting system to the exhibition . The unparalleled and wonderful light show made Jedver's popularity and countless fans.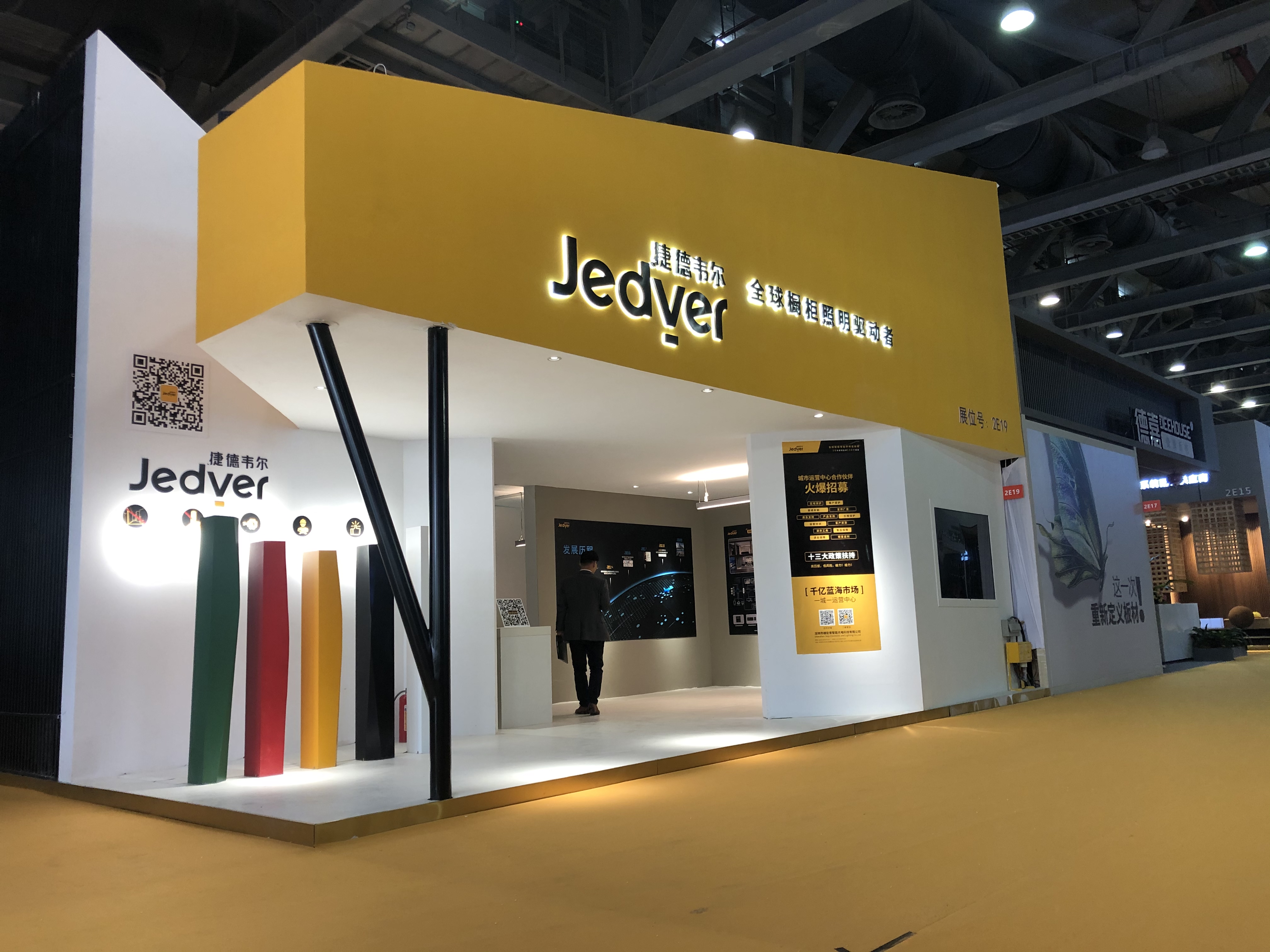 Eight spaces, customized exclusive lighting
Light is the soul of space. As a leader in the cabinet lighting industry, Jedver does not only produce lamps, but also provides professional cabinet intelligent lighting system solutions to provide a healthy and comfortable home lighting experience for hundreds of millions of families.
According to the different lighting needs of each family, Jedver can tailor the best cabinet lighting lighting plan, which can not only meet the individual needs of consumers, but also make every beam of light just right, and space Complement each other and create a comfortable home together.
New products attract attention, leading the industry trend
Over the past 18 years, Jedver has adhered to the mission of "focusing on scientific and technological innovation of smart and healthy lighting" and driven development with innovation. At this exhibition, Jedver brought a variety of new products developed independently, which became the focus of the audience and received wide acclaim.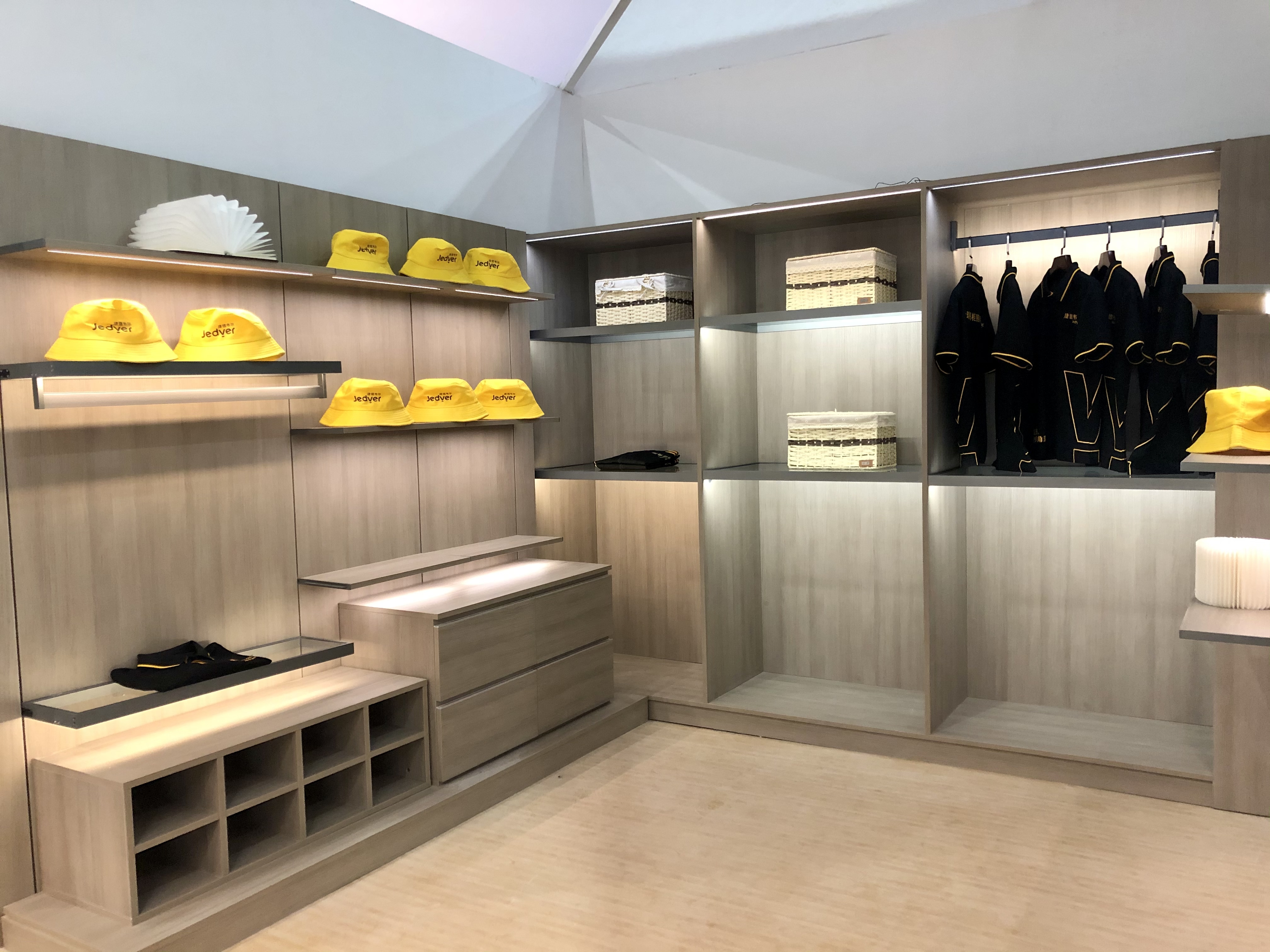 Horizontal/vertical rack power taking system:
Safety and stability: low voltage 12V/24V , plug-in terminals connected to high current 7A ; firm structure, load-bearing 120KG , safe and stable ;
Convenient and flexible: Wiring-free design, avoid wiring messy and difficult to clean; quick installation is simple and convenient, low professional requirements for installation workers, front and rear height adjustment through accessories, low requirements for home hard installation; suitable for laminates, lamps, and glass shelves Diversified lights to meet different lighting needs;
High standardization: simplify the composition of accessories, save materials and facilitate management; the DIY design that can be cut is suitable for industrial customers and retail markets;
Cabinet underwear pole lamp:
Two installation modes: top-mounted and side-mounted for your choice, more flexible and simple in installation and maintenance;
Adopting anti-glare design with inward lighting, soft and uniform light emission, preventing light pollution;
The clothes rail and lamps are combined into one, which can not only hang 30/kg clothes, but also provide lighting for the wardrobe. It is multi-purpose and cost-effective.
Full of seats, expand the supermarket together
The lively exhibition site fully reflects Jedver's brand strength, product strength and quality strength. The business negotiation area on the second floor was full. Visitors from all over the country showed great interest in joining Jedver's strong comprehensive strength, fashionable and intelligent products and the brand management concept of win-win cooperation.
Jedver's hot investment promotion is in progress! The 13th National Congress of the Communist Party of China sincerely invites you to share the cabinet intelligent lighting supermarket and create a better future!
At the three-day Guangzhou Custom Home Fair, Jedver ended successfully and was a great success. In the future, Jedver will play the role of the industry's "wind vane", continue to lead industry changes, and promote smart lighting to a higher level!