The 2021 China Construction Expo (Guangzhou) will be held from July 20th to 23rd. Jedver will be unveiled at this exhibition with the theme of " Smart Lighting Solutions for the Whole House ", bringing new and upgraded six smart lighting experience areas. We sincerely invite customers and friends to come to the booth for interactive experience!
Six large exhibition area highlights intelligent lighting products
1. Kitchen intelligent lighting display area: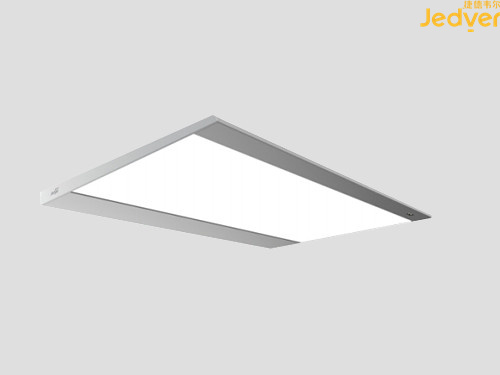 600*246*14mm surface mount LED panel light: uniform and soft lighting, comfortable and healthy lighting environment; suitable for various racks, can store kitchen supplies, cost-effective; comes with hand sweep sensor switch, zero contact and more hygienic.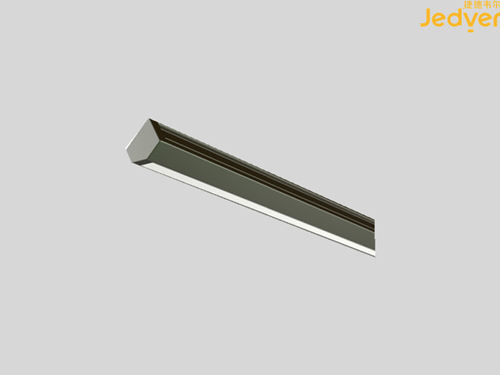 7.7*7.7 Surface-mounted LED linear light : 3M surface-mounted surface mounted, easy to install and maintain; lighting downwards to avoid direct viewing by human eyes, and the lighting environment is comfortable and healthy.
The multi-light source design combining line and surface can enrich the sense of space and create a bright and comfortable kitchen lighting environment, making cooking a pleasure.
2. Wine cabinet smart lighting display area: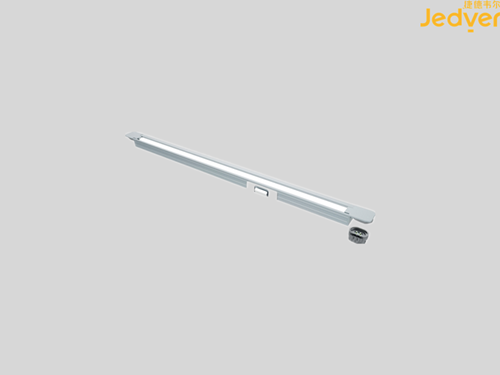 12*9 Embedded LED linear light: modular magnetic terminal, light and wire can be separated, and accessories can be replaced freely, easy to install and maintain; light inward at a 45- degree angle to avoid direct viewing by human eyes, and the lighting environment is comfortable and healthy .
20*13 surface-mounted LED linear lamp: the lamp can be clamped on the glass laminate, which is easy to disassemble; the plug-in terminal design, saves trouble in later maintenance.
Jedver's series of products have the four major characteristics of being safer, more stable, easy to install, and more flexible, which solve the pain points of difficult installation, difficult wiring, and difficult after-sales for customers.
3. Smart lighting display area in bedroom study :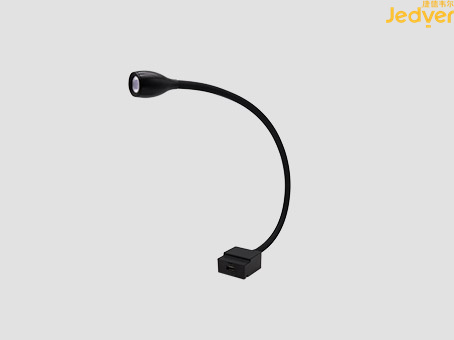 535mm LED tube light : Built-in switch, long press to dim, short press to switch the light, you can turn on and off the light with your hand; the hose design, you can freely adjust the height of the lamp according to the sitting posture; the base comes with a 2AUSB charging port, which can be used at any time Charge electronic products.
4. Smart lighting display area in cloakroom :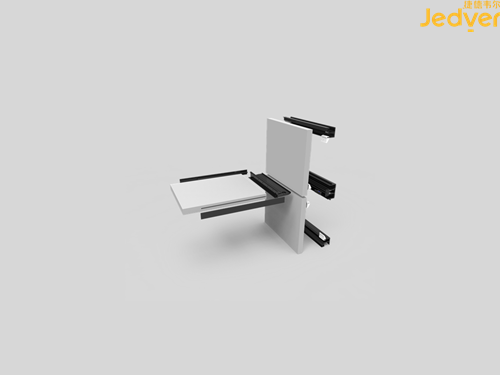 Horizontal power-taking system: The power-taking system and the shelf fixing parts adopt " modular " design , which can be assembled and installed. The material, style and height of the layer can be selected according to individual needs. It is easy to install, more flexible, and highly meets the individual needs.化 demand.
What is placed in the cloakroom is not only clothing, but also a display of our external image. Under the background of the light, the material sense of the clothes is improved, and the mood is more pleasant.
5. Intelligent lighting display area in bathroom: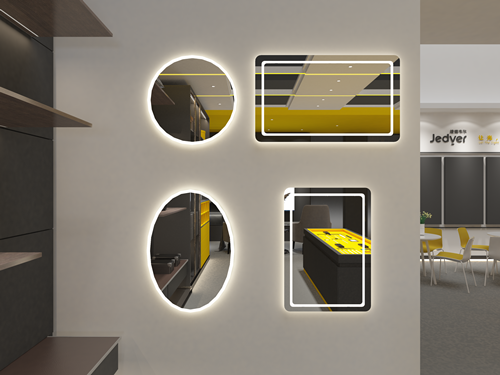 Smart light mirror: touch switch, simple and beautiful; dimmable, color temperature, cost-effective; one-key defogging, humanized design to improve the happiness of life; Bluetooth speakers play music, relax.
In addition, the functions, specifications, sizes and shapes can be customized according to user needs, which can be used in different spaces such as bathrooms, cloakrooms and dressing rooms.
6. Smart lighting display area: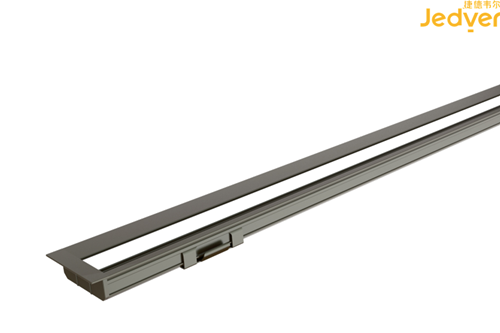 21*8.5 embedded LED linear light: plug-in terminal design, light and wire separation, easy to install; equipped with a buckle, no glue, more environmentally friendly; lighting at an inward 45 degree angle, can show "see light but not light" Visual effects.
Equipped with a six-channel color temperature synchronization control box, the light mode can be switched with one button through the LCD panel to create ambient light in different scenes. You can also use voice assistants such as Tmall Genie to intelligently control the lights, switch lights, adjust brightness, switch color temperature and other functions in one sentence, which is convenient and quick.
Fashionable and intelligent sensing technology is applied to lighting, lighting breaks through the traditional shackles, becoming more humane and intelligent, and the sense of beautiful home life experience is also improving.
What drives the lights? What is the intelligent control of lights? The mysteries of the smart lighting of the whole house will be revealed one by one at the Smart Nakajima Station. We sincerely invite you to come and experience the light and shadow of Jedver.
July 20-23
Guangzhou·Canton Fair Pazhou Complex
Area A 3.2-26
Jedver
Glory moment, invite you to appreciate!