On February 19, the eighth day of the first month of the lunar calendar ,In a festive and peaceful atmosphere, STEP Group held 2021 ceremony marking the start ofconstruction work. All the employees of STEP gathered to celebrate the start of the Year of the Ox!
Everything is going well. At the beginning of the ceremony, the financial department of STEP Group distributed the start-up profit to all employees to send good luck, wealth and luck to everyone. The STEP family members are filled with joy. The red envelopes in their hands are good luck and good blessings. I wish every family member a lot of energy and great fortune in the Year of the Ox!
In the warm applause, Wei Yongjun, the chairman of STEP Group, delivered an enthusiastic and inspiring speech. he said: There is hope if there is a goal, and there is a direction if there is a goal. The overall goal of STEP Group in the next three years is inseparable from every family member present. I hope that everyone will devote themselves to all kinds of work with full enthusiasm, and strive for the full realization of the company's overall goals! Finally, chairman extended his most sincere blessings to all his family members.
Immediately afterwards, Zhu Xiaohong, general manager of the administrative personnel department, led everyone to jointly announce the corporate culture of STEP Group. In the recitation in unison, everyone will have a vision, stick to their mission, practice values, and join hands on a new journey!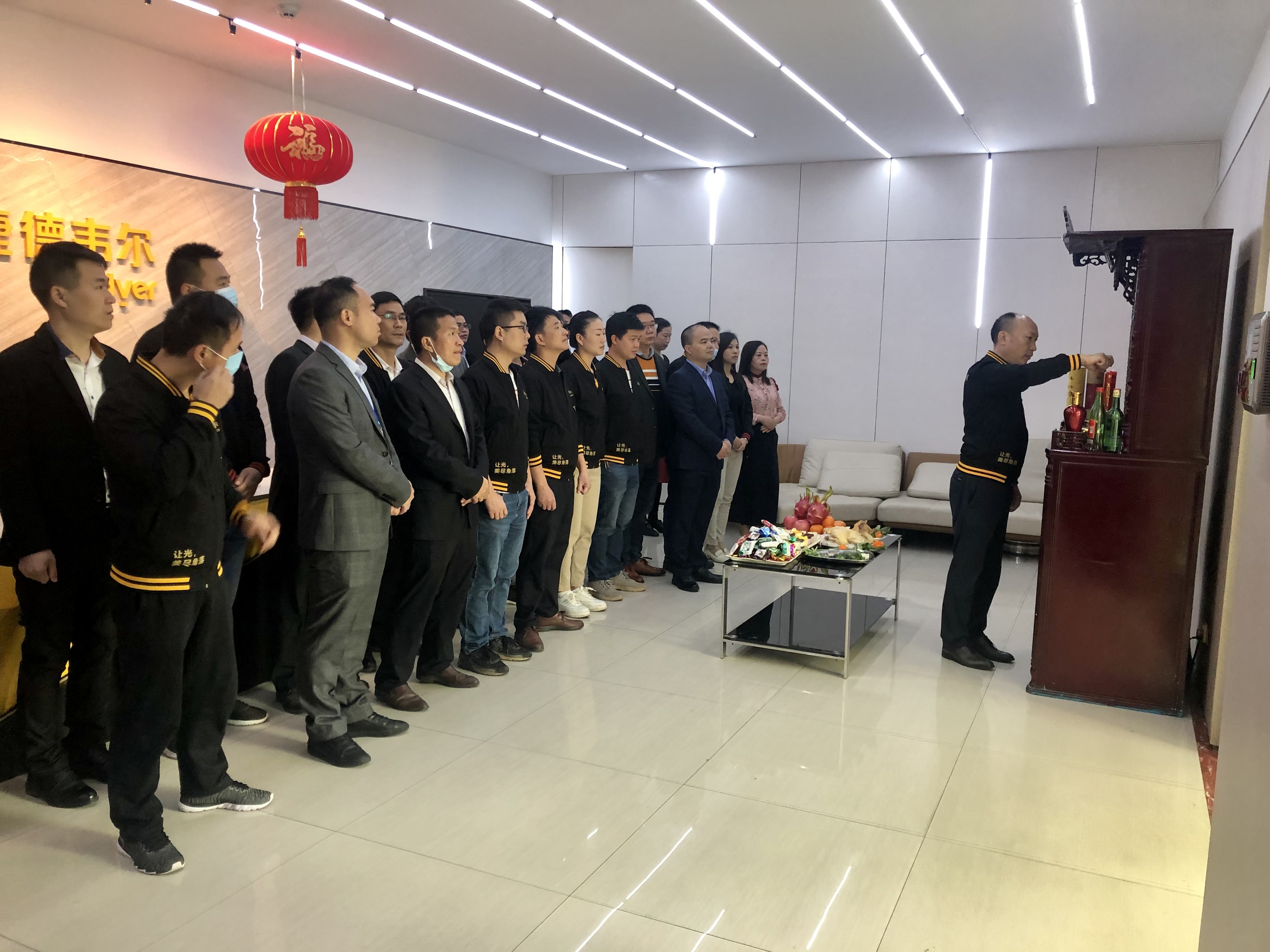 Finally, STEP chairman Wei Yongjun led the company's management to worship the God of Wealth, which means that the business will be prosperous in the new year! This groundbreaking ceremony has come to a successful conclusion!
Thousands of brocades have been exhibited in the old year, and the new year is even more advanced. The new year opens up new hopes, and new journeys carry new dreams. With full enthusiasm and confidence, STEP people will welcome the renewal of Vientiane in 2021!