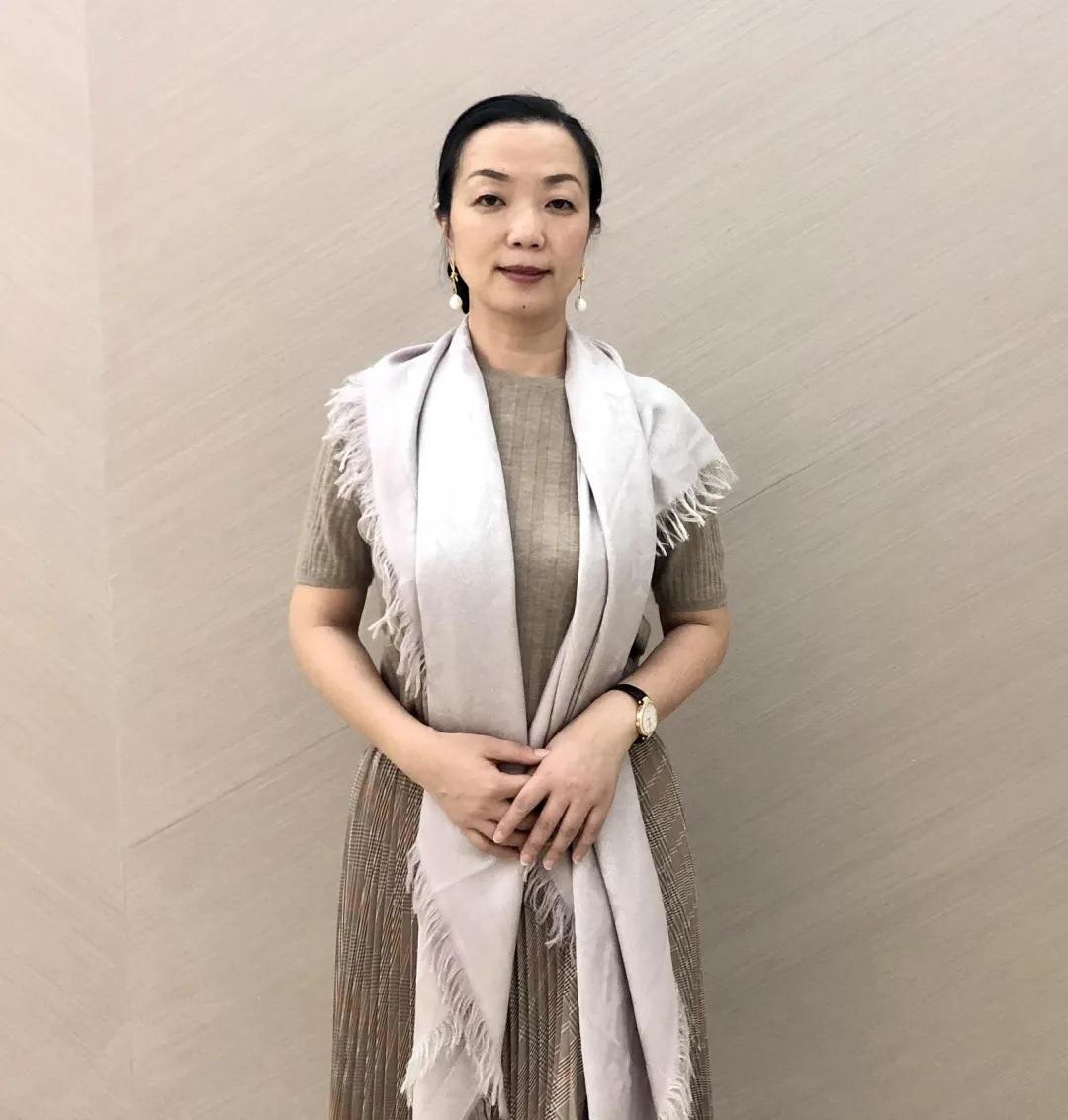 "80% of our products are universal, and only need to replace 20% of the by-products to operate normally. Our research and development direction is from the user's point of view to solve customer pain points such as difficulty in slotting, wiring difficulties, and light pollution, and let them Can easily and quickly master the use of the product."

—— Liu Yang, founder of Jedver
Repeatedly recognized by international companies, embarking on the road of independent brand
Since its establishment in 2003, Jedver has been deeply involved in cabinet lighting and has reached strategic cooperation with many Fortune 500 companies. The products are sold well in the international market, which has changed the world's perception of China's cabinet lighting market. Looking back on the company's development history along the way, Liu Yang believes that several key turning points are inseparable:
The first turning point occurred in 2006. The company laid a solid foundation through cooperation with international companies such as Johnson Electric and Japan's Omron. In the process of cooperating with foreign-funded enterprises, they will regularly conduct "routine factory audits". "For us, in the initial stage of enterprise establishment, we did not have enough money to invite professional international teams to carry out systematic construction. These large international companies cooperate and learn from their successful experience to help them grow. They will also make suggestions for the existence of some problems. They also hope that through such a running-in, their suppliers can become long-term sustainable development. Partner." Liu Yang said.
In 2008, the company ushered in the second major turning point, and cooperated with Guangzhou Jabil, the third largest processing company in the world. As a US-funded enterprise, Jabil undertakes well-known high-end brands such as Apple, Tesla, Electrolux, Philips, and Whirlpool. Brands have more stringent requirements on the supply chain system, not only need to have a high degree of social responsibility, but also need to have a basic ISO9000 and other related management systems. "They will give a sample fee for each sample, give us full affirmation and support, and hope that everyone can benefit and win each other on the basis of cooperation."
In 2010, the company was committed to creating a learning system, following excellent corporate training institutions, continuously empowering the company, creating a learning atmosphere, stimulating the vitality of employees, and helping the company achieve long-term development.
In 2013, the company decided to embark on the road of branding, and now it seems that it is indeed a wise choice. Prior to this, the company had two subsidiaries, one is Yuehong Hardware Plastic Technology Co., Ltd. and the other is Yuehongpu Intelligent Optoelectronics Technology Co., Ltd. The company's cabinet lighting solutions are mainly output by Yuehongpu Optoelectronics Technology Co., Ltd. "We must have our own brand and products with our own pricing power. We can't just be a manufacturer of pure accessories."
In 2014, Jedver's first-generation products were exhibited at the Frankfurt Exhibition in Germany, which became a major focus of the exhibition and won the recognition of the world's top 500 Häfele company, and the road to cooperation also began.
Before July 2019, Jedver focused on overseas markets and established a professional foreign trade team, but did not explore the domestic market. However, in July 2019, Jedver chose to be on the stage of the China Construction Expo and launched the first shot into the Chinese market.
Starting from the demand, responsible for the results Provide customers with in-depth customized services
Jedver's entry into the Chinese market seems to be accidental, but it is actually "knowledge in mind". Based on the research and exploration of the Chinese market, it is found that before the domestic furniture, there was almost no concept of built-in lighting in the cabinet. Until the past three years, there has been a strong "minimalist light luxury style" in the country, and more and more customized home furnishing brands Starting to pay attention to lighting, cabinet lighting has gradually become the new standard for high-end home decoration and high-end commercial display.
Looking at the development of cabinet lighting in the domestic market, Liu Yang perceives that domestic demand is rising, but market standards are chaotic, there are many problems such as unreasonable design and unstructured products, and there is an urgent need for high-quality products. "In the custom home furnishing industry, there are currently no fixed standards for the use of lighting and lighting, and even no relevant standard definitions in the world. We hope that through a lot of research and testing, we can become a benchmark in the industry and provide meaningful solutions. Plan." This also strengthened Jedver's confidence in opening up the domestic market.
As early as 2017, Jedver began to consciously prepare a new team, and carried out in-depth analysis in terms of professional quality, research and development concepts, and production management. In Liu Yang's view, talents are the core competitiveness when transforming from overseas market business into the domestic market.
In the beginning of 2020, this sudden epidemic has an obvious impact on overseas business, and most companies are in anxiety. For Jedver, it is a good time to quickly enter the Chinese market. With the previous preparations and preparations, all of this will be a matter of course. It can be said that the new crown epidemic has accelerated the development process of Jedver's Chinese market.
It is understood that the current custom home furnishing enterprises such as Oupai, Weishan, Mag, Baidesheng, Piano, Gold Medal, Dinggu, Wifa, Tucson, Muli Muwai, Yilian, Zhibang, etc., are all cooperating with G+D. Weir has close cooperation. In the eyes of its partners, in addition to its advanced manufacturing capabilities and fast docking service capabilities, Jedver's most important thing is its cost-effective, high-quality product standards, which can ensure customers' delivery on time and save money.
Starting from the needs and being responsible for the results, this is the principle that Jedver has always upheld and adhered to. With a wealth of industry knowledge, market insight and professional capabilities, Jedver is more to provide customers with in-depth customized services. "We are not a set of products to win the world, we have personalized customized products for VIP customers, as well as popular products for dealers."
After-sales service is a bottomless pit to solve after-sales problems from the research and development side
In the process of dealing with custom home furnishing companies, Liu Yang admires many bosses and professional managers in the custom home furnishing industry, and believes that excellent companies must have excellent genes. But in it, Liu Yang also discovered some of the problems in the industry. What is most impressed is that most custom home furnishing bosses did not personally visit the in-depth supply chain links, and most custom enterprises do not have the power to "make the decision" for R&D and procurement. Factors "bundled" their hands and feet, making it very difficult to introduce some good products. In addition, most people are afraid of taking responsibility, fearing risks and uncertainties about the introduction of new products, and adopting the attitude of "one thing is worse than one thing less".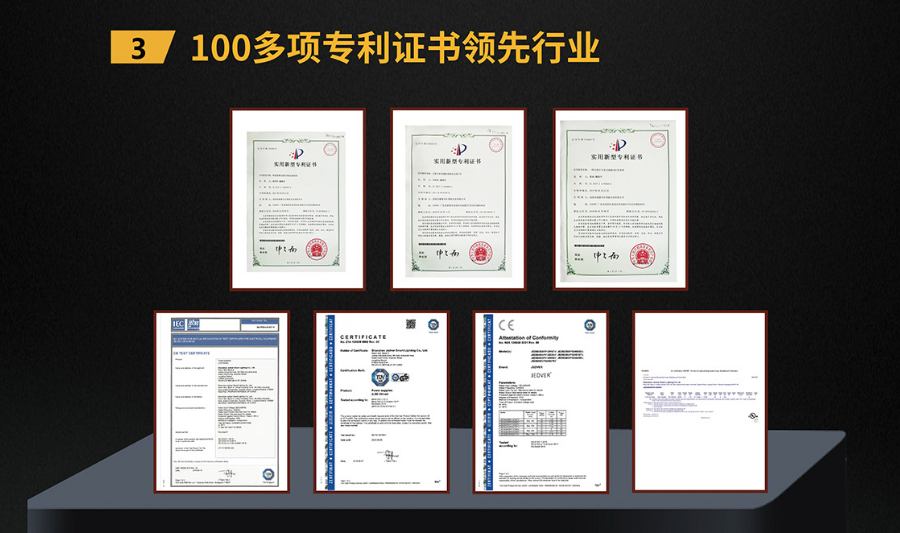 It can be seen that most companies currently habitually choose to find products of the same shape in the mixed market and choose partners by comparing prices. This is extremely dangerous. Liu Yang said bluntly, "At present, many people in charge of customized home furnishings have not really realized the brand concept, and they have been too negligent in the management of the supply chain. The products used infringe others' patents. Once legal issues are involved, this will also destroy his brand. Sexual blow. Product technology is never achieved overnight, especially high-end products. Many things need to be summed up after stepping on countless pits, and grow up from mistakes. Just imitating the results made by others, but ultimately failed Really grasp the essence of it."
In the Internet environment where "products are advertisements, and services are marketing", due to poor communication or lack of trust, friction between upstream and downstream is brought about. In the face of fierce market competition, either the upstream bears heavy advance costs, or the downstream bears potential product and after-sales costs. Liu Yang emphasized, "After-sales service is really a bottomless pit. We hope to solve after-sales problems for customers from the R&D side."
R & D technology leading industry

stability is what we are proud of
The rough lighting design destroys the entire home design. No matter how advanced the home plan is and the lighting is not done well, all the visual effects will be back before liberation. After seventeen years of cultivating the industry, Jedver has the world's leading R&D and production technology. The product system mainly includes power supply, cloud system, lighting system solutions, and has won a number of patents, including: cabinet lighting power supply system\lamp control And the lighting system (wireless control of the lighting in the cabinet) and the online lighting control system and the lighting system (the networking system of the lighting control in the cabinet) are far ahead of other companies.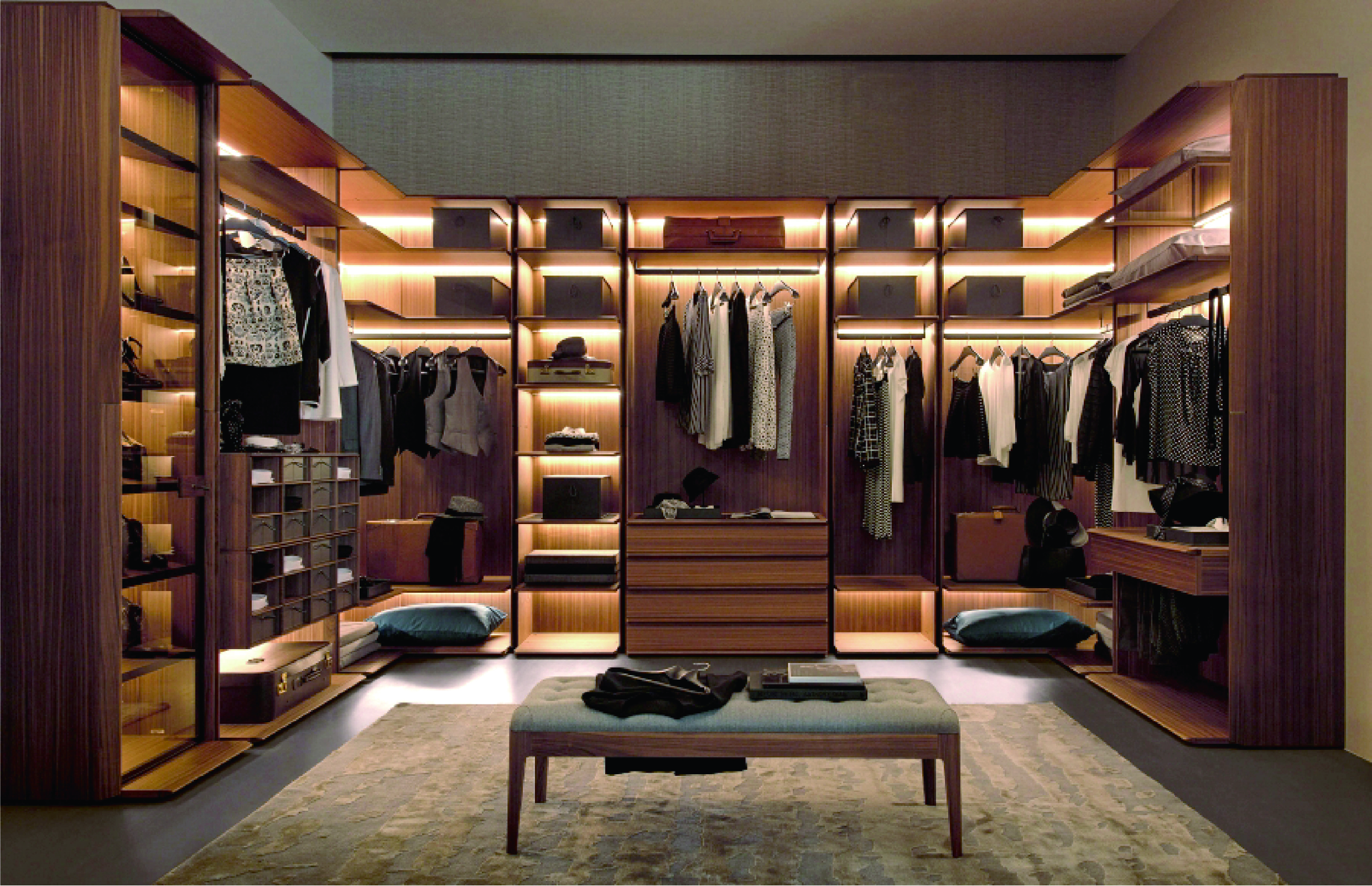 At present, the biggest advantage of Jedver's fourth-generation products is "no slotting, no wiring, and zero glare" , which can better empower customized home furnishing enterprises. In product design, Jedver follows four major principles and directions:

First, starting from user thinking, making products both humane and safe is the orientation of all products.
Second, intelligence is embodied in the harmony between people and the home, lighting, and the stability of sensors. Most products on the market are slightly insufficient in terms of stability. However, after a large number of support and in-depth research, Jedver Product stability is definitely in the forefront of the industry, which is also what Jedver is most proud of.
Third, the modular plug-in design is adopted to realize humanized operations such as glue-free and simple wiring, which are easy to install and maintain. Consumers can complete the installation independently at home.
Fourth, the wireless control system can be freely and flexibly matched. Based on the same power supply and switch, a variety of wireless lighting control functions can be realized by only changing different control boxes to meet the special lighting needs of different people for different scenes.
Liu Yang introduced, "80% of our products are universal, and only need to replace 20% of the by-products to operate normally. Our R&D direction is to solve the customer's pain points such as difficulty in slotting, wiring difficulties, and light pollution from the perspective of users. , So that they can easily and quickly master how to use the product."
Cabinet lighting will usher in an explosive period in the

next

10

years
As the domestic people yearn for a better life, they need to use a good atmosphere and a good environment to create a comfortable and warm home life. Cabinet lighting will definitely become a rigid demand. In the next 10 years, this will be an industry accepted by consumers. It will usher in an outbreak period.
Talking about future development plans, Liu Yang said that this year, Jedver will adjust and strengthen team building, R&D team, and talent reserves. Next year, the company will continue to deepen the domestic market and serve high-quality customers in the domestic market. Build a quick response team.
In terms of product research and development, Jedver's fifth-generation product is planned to be launched at the end of 2021, and the research and development direction focuses on "light" and "sense." Among them, "light" emphasizes the atmosphere of light, that is, the scene demonstration of the whole house lighting, emphasizing the relationship between light, people and health. "Sense" refers to how sensor technology and OIT intelligence can be organically combined with human behavior and life to provide a good sense of experience.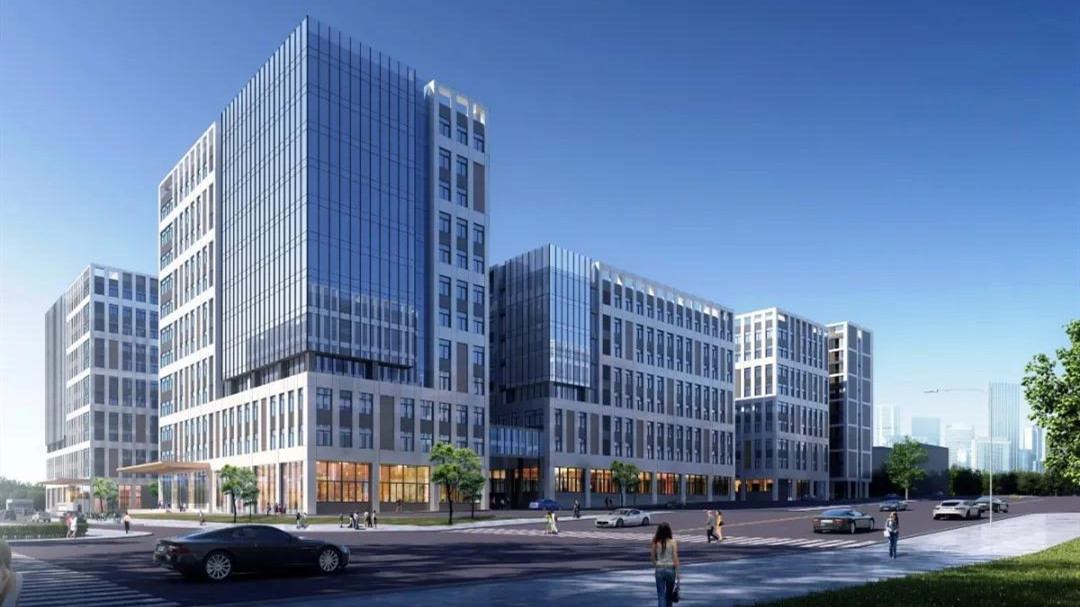 In addition, Jedver will carry out a comprehensive upgrade in both production and service, meeting and docking domestic customer needs at the fastest speed, and providing high-quality service standards. According to Liu Yang, "The next period will be the explosive period of our business. At present, our production base covers an area of more than 30,000 square meters. With the further development of the company, we plan to build a modern factory by the end of this year. Next year, we will have an independent industrial park covering an area of more than 60 acres."